Creating a residence that Weston Village can take pride in
Located just a short walk from Weston GO Station, we are proposing to transform 13-21 John Street and 36-40 South Station Street into a new mixed-use development that provides a meaningful and lasting contribution to the Weston Village community. Designed by internationally renowned Danish architecture firm 3XN, this building will create liveable homes for the community.
Street-level view along South Station Street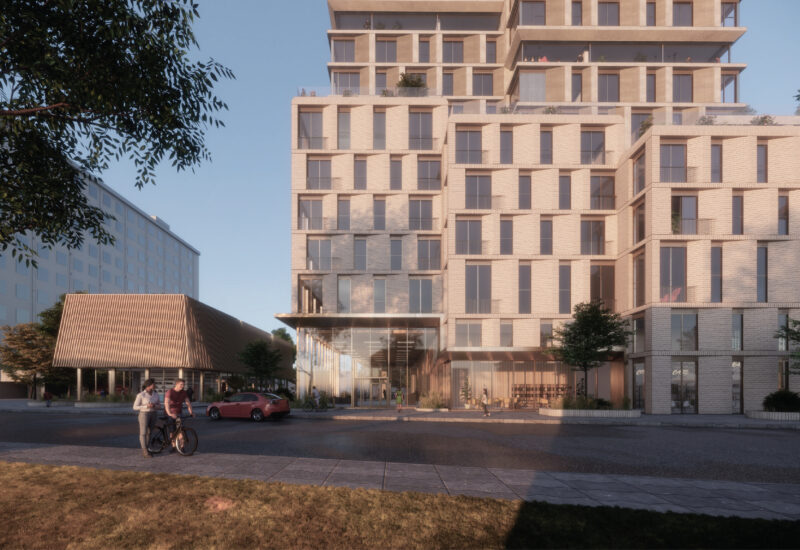 High Quality Design & Architecture

Designed by renowned Danish architecture firms 3XN and Turner Fleischer Architects, this new development will be a unique and architecturally distinct contribution to the neighbourhood that prioritizes high quality design from the inside out.

Community-Enhancing Space

The new development will include new daycare and community space to enhance and complement the existing community amenities and uses on the west side of John Street, such as the Farmers Market and Artscape Weston Common cultural hub.

Livable Homes Designed for the Community

Units will be designed to be family-friendly and will have accessible options. Focusing on resident experience, with quality materials throughout for long-term durability, 

Striving for Sustainability

With efforts to reduce the development's environmental footprint, various sustainability measures are being considered including; the implementation of a Geo-Exchange mechanical system, and achieving Tier 2 Toronto Green Standard.